Welcome to Saint Stephen Cathedral! Our 4:30 pm Sunday Vigil Mass are available via livestream, accessible from a computer or mobile device or by clicking the YouTube or Facebook images below. YouTube/Facebook accounts are not required for viewing.
---
Reserve your time slot for the Parish Directory photo shoot
It is 2023 and is time for our Saint Stephen Community to get a new Parish directory. We hope that everyone will participate and give us our best Parish directory yet!
We have added a second day of photo shoots for the Parish photo directory. Reserve your time slot today!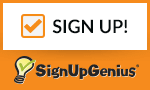 Eucharistic Revival Home Masses
As we enter into the second year of Eucharistic Revival, we are offering the opportunity to have Mass celebrated in your home! Read Fr. John's letter explaining home masses.
To sign up for a Mass in your home, please sign up online or inquire about other times by contacting Crissy in the office at 270-683-6525.